📢 Announcement: #POTY2023 Entry List
Jan, 15 2023 By Stockbit
Portfolio of the Year Competition 2023!
Here is the list of picks in POTY2023 for applicant to check and finalise their entries.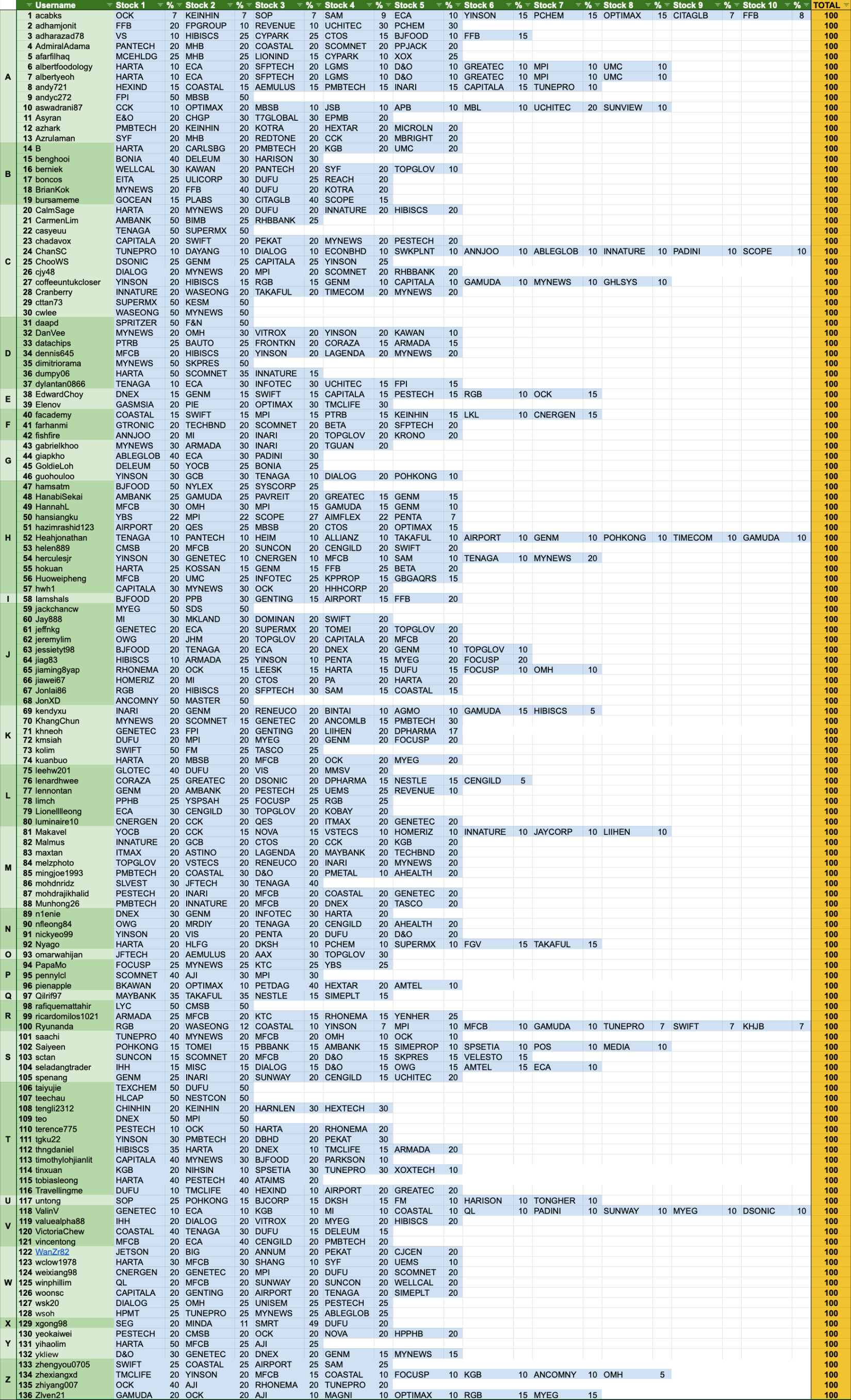 We've also found some fascinating data from Stockbitors POTY23 picks which are very interesting and ought to be share here.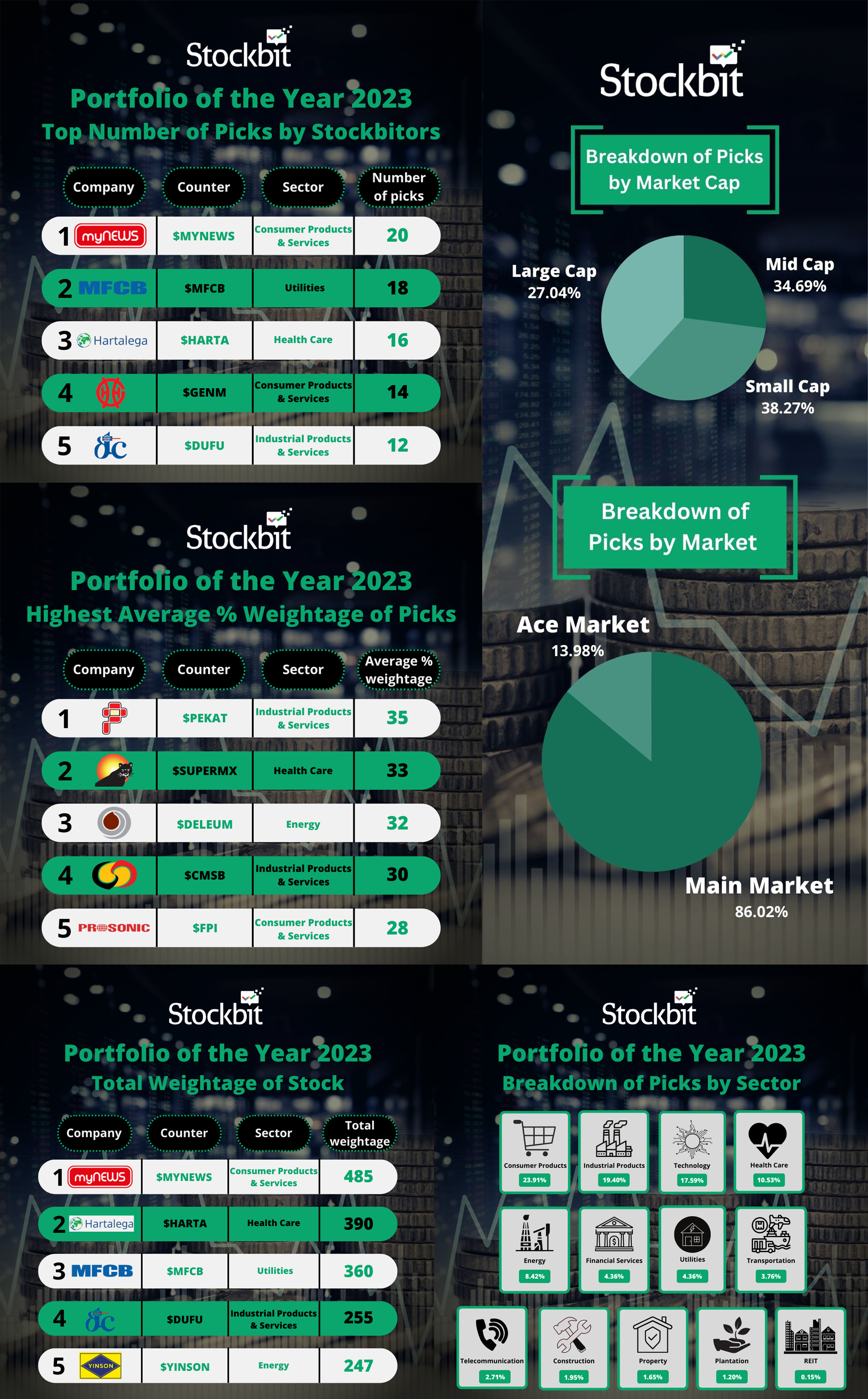 Let's us know if they are any mistake with the entries or any submission that we have overlook by DM'ing @portoftheyear in Stockbit. All the best to all participants!
Tagged as:
#POTY23
/
Last updated:
Jan, 15 2023