Stockbit New Website
Oct, 3 2022 By Stockbit
Hello Stockbitors!
We are excited to announce the launch of our new website! We're excited to share the next phase of Stockbit with you as we work towards delivering a better, more valuable platform for our fellow investors. Read up on our new website features and how it can enhance your user experience.
OUR NEW WEBSITE
Our new website is now on www.stockbit.my!
Introducing the latest version of Stockbit, a platform designed to ease your trading journey. We've created a new website with more features to simplify investment in your choice of companies. Check out new functions like financials, blog and glossary for more insight into how you can use Stockbit to accelerate your trading journey and increase your returns. We hope to introduce these new features and how it can improve your user experience through this post!
If you're a long-timer in Stockbit, you probably won't notice much difference on the website, but don't be fooled! We've been working to migrate our backend so that we can deliver customized features for the Malaysian market in the near future. Stay tuned to discover more features that we'll roll out in the next few months/quarters!
FINANCIALS
Browsing through hundreds of company financial statements can be overwhelming and tiring. That's why we have launched our "Financials" feature: a consolidated summary of key financial metrics to help you analyze companies easily in less time. Stockbit Financials includes a summarized version of a company's balance sheet, income statement, and cash flow statement. Our Financials section simplifies a company's past financial records making it easier to measure their performance and predict their progression!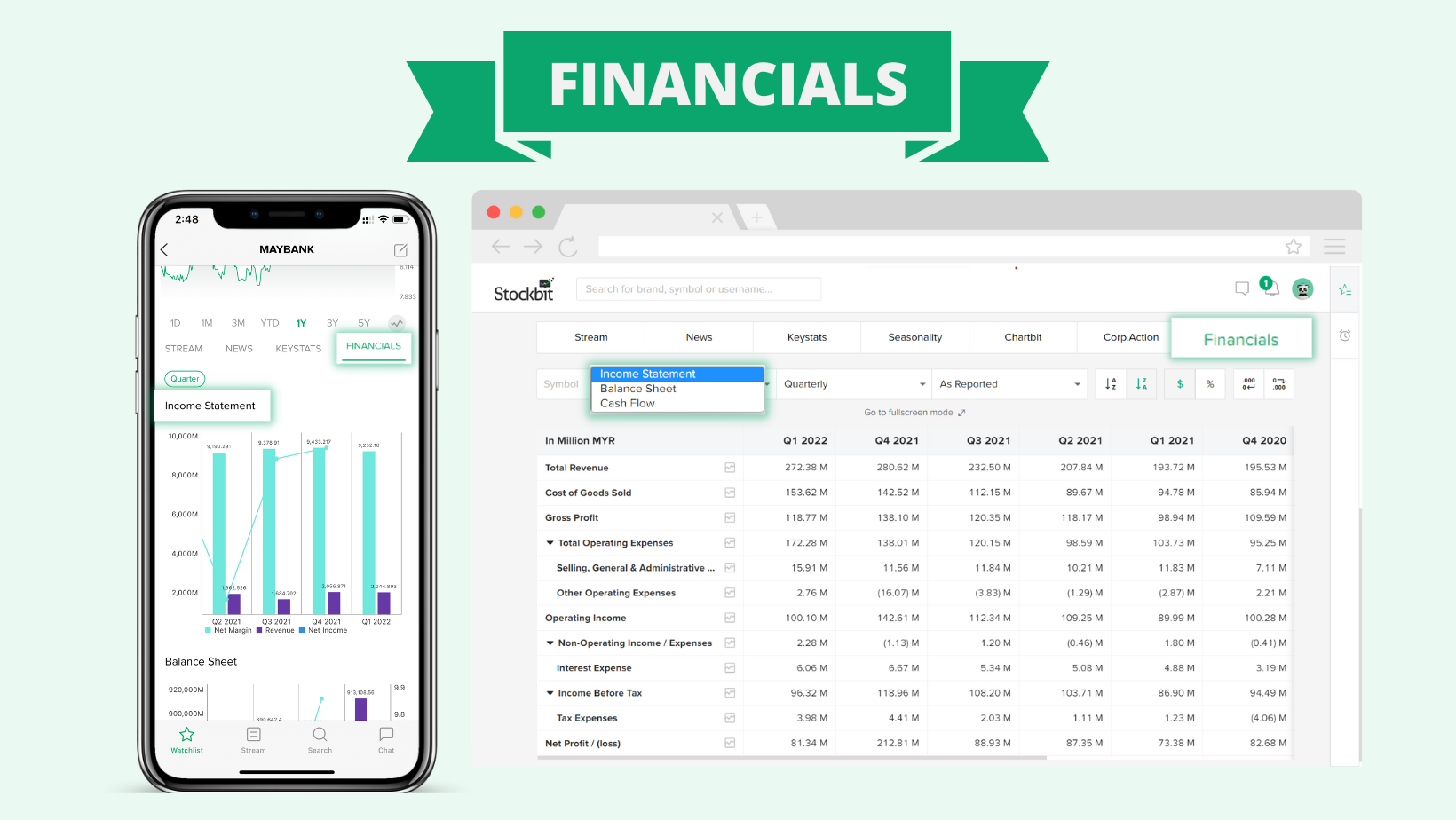 STOCKBIT BLOG
The latest addition to our new site is our blog feature! Blog is a library filled with short articles explaining how to navigate the platform, accelerate your trading journey, and better understand the market. Blog is the most useful resource if you're looking to understand how to use the Stockbit platform. Our "How To: Series" acts as a manual that explains each feature in more depth. With blog, Stockbit is seeking to empower our users by providing them with all the information they need to become a part of Malaysia's largest investment community.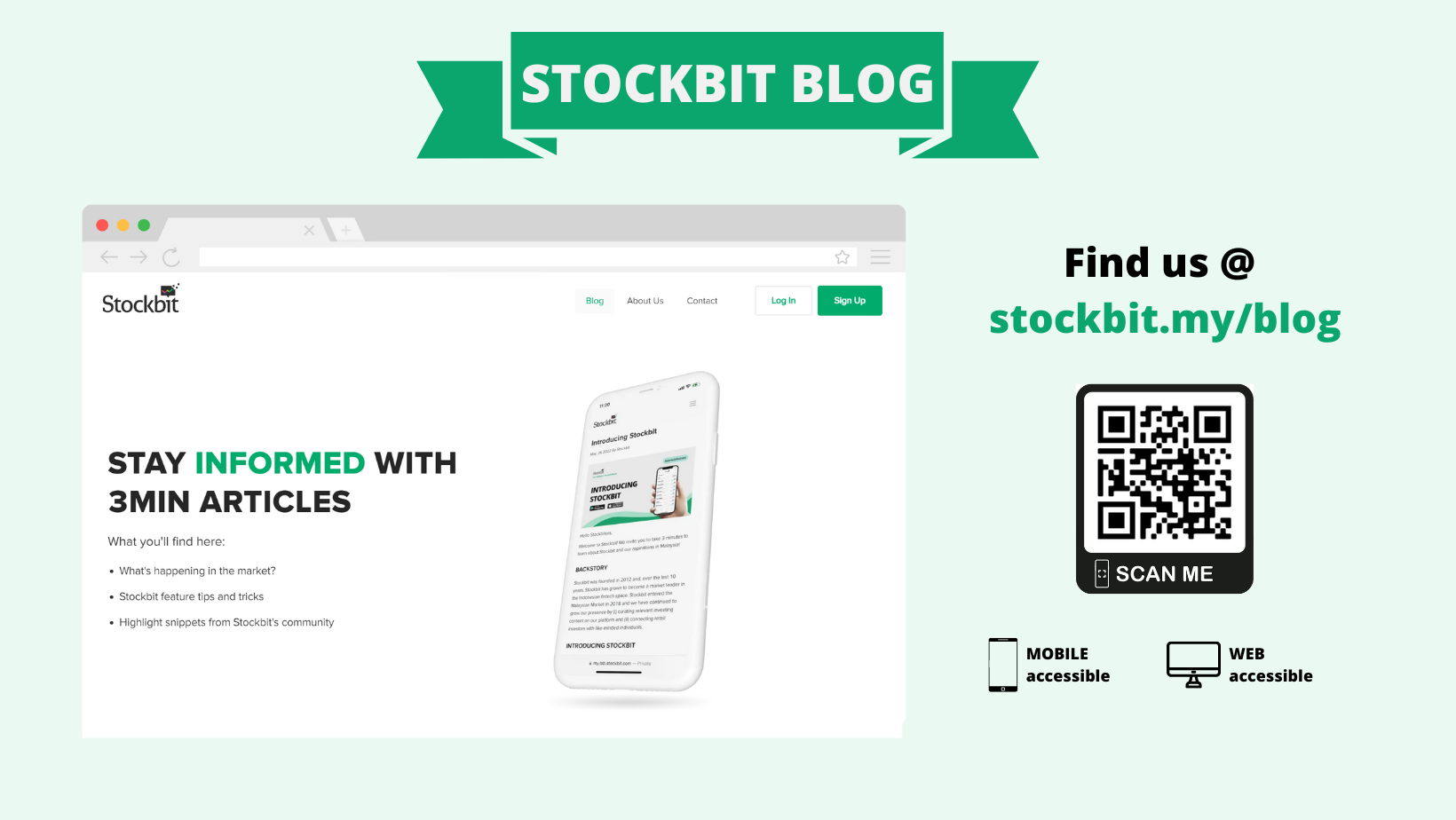 GLOSSARY
The trading world is very technical. It can be difficult to understand the meaning of certain terms. As an investor, you need to stay up-to-date with terminology you don't understand so that you can better analyze company profiles or take part in conversation. Stockbit's new feature, Glossary, acts as your go-to resource for technical terminology. Find the meanings of dozens of terms using our Glossary search function. Filter terms alphabetically or type it out using search!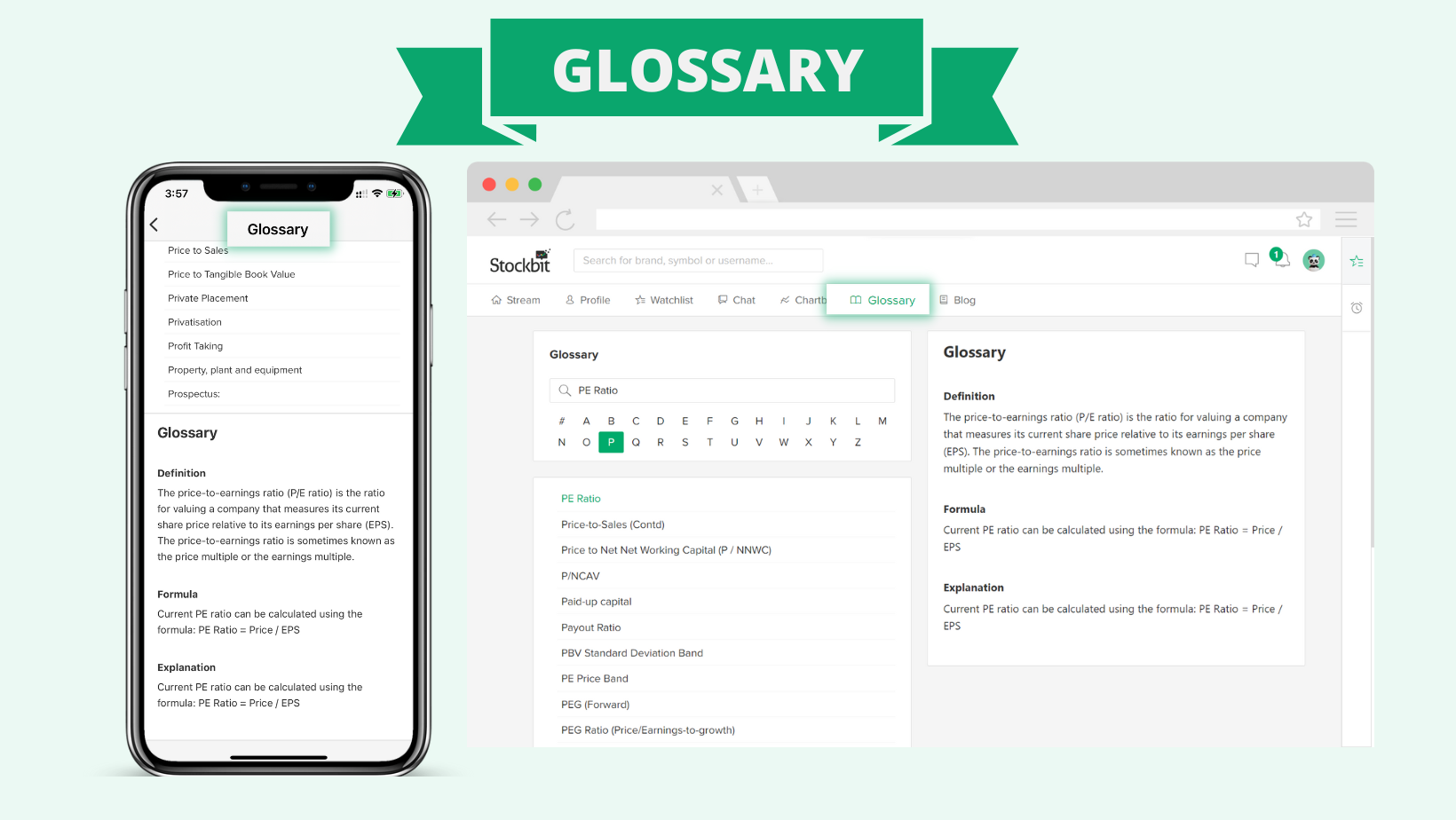 Stockbit plans to bring you more features in the future and we hope you are intrigued with the things we've shared in this article. If you haven't tried out our platform already, why miss out? There's lots of discussions ongoing today and our valuable content is FREE for everyone! Find us on www.stockbit.my or download us on Apple Store & Google Play!