How To: Watchlist
Sep, 26 2022 By Stockbit
HOW TO: WATCHLIST
Hello Stockbitors!
Welcome to our How-To introduction series. Our series is designed to be short and sweet, it should take no more than 2 minutes to digest this blog. We'll be running through Stockbit's core feature - Watchlist!
"There are certain features in Stockbit Watchlist which are not commonly available in other platforms and would be very helpful for people looking to organise their watchlist."
- Shu Wei, Stockbit User
THE WORKS
Stockbit provides access to thousands of public companies listed on Bursa Stock Exchange. But nobody can keep tabs on so many counters in the investing world. Watchlist is a commonly known function for investors to keep track of specific counters in the market.
Watchlist is a simple function and it's available on almost every investing-related platform. Stockbit's key differentiation point is that we've integrated our community function for you to easily keep tabs on recent market views. It's tiring to search stocks one by one, why not consolidate and keep track of things on a single platform?
Any Stockbitor can log into the platform, select a stock from a leading public company, and organize it into a watchlist group. We've gone a step further to allow users to compare financial metrics like price-earnings (P/E) ratio or dividend yield.
1. How to navigate Watchlist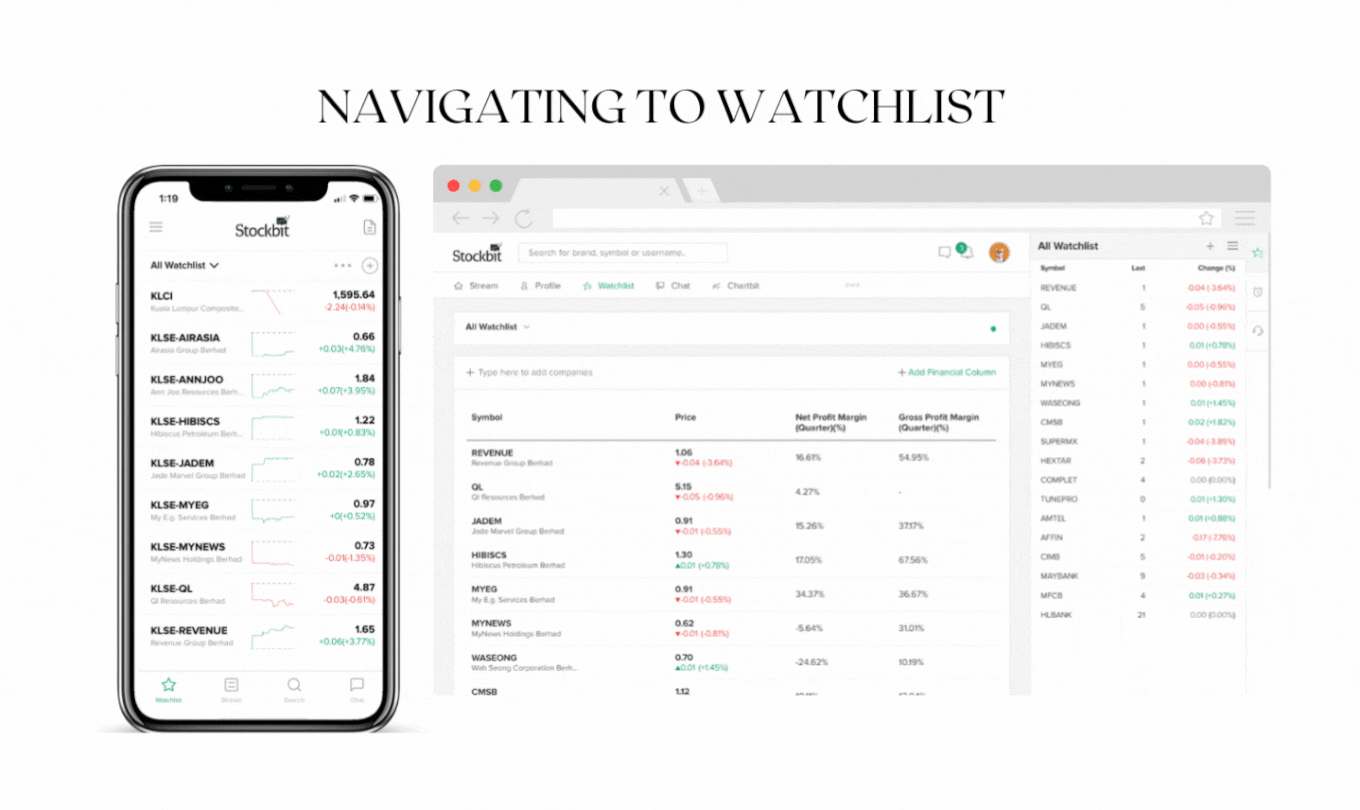 APP
Watchlist should be the first thing to pop up when you open our APP!
PC
There's two ways to get there; (i) Top navigation bar (ii) Stockbit side bar
2. How to create a new watchlist group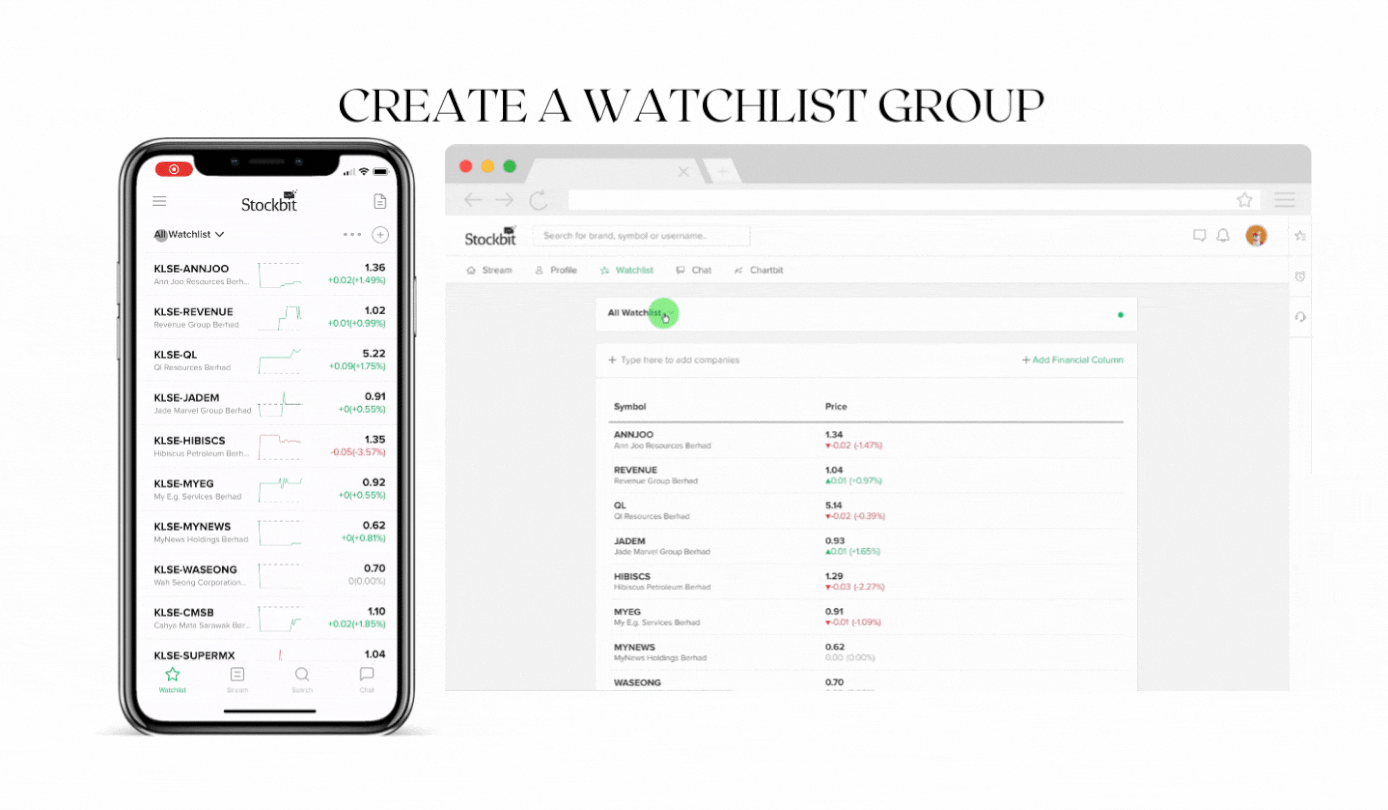 APP
Search "Watchlist Group" on the Watchlist feature

Click the + sign at the top of the page

Name your new Watchlist Group
PC
Access "Watchlist Group" at the top of the Stockbit page

Click the + sign listed beneath "All Watchlist"

Name your new Watchlist group
3. How to add companies to Watchlist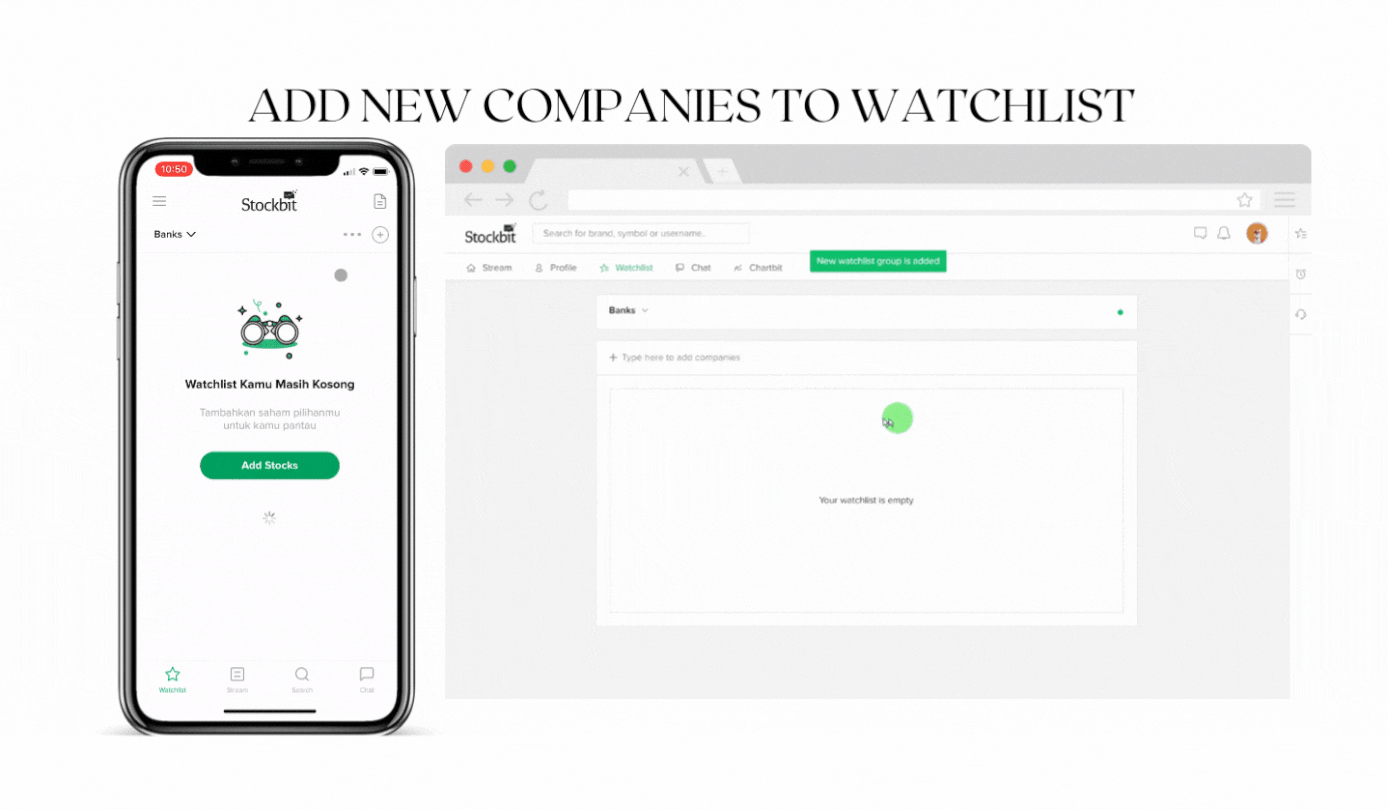 APP
Search company name on Stockbit

Click on the + sign

Add the company by clicking the star
PC
Search the company name on Stockbit

Press enter after searching the company name to add it to your watchlist
4. Comparing metrics across different companies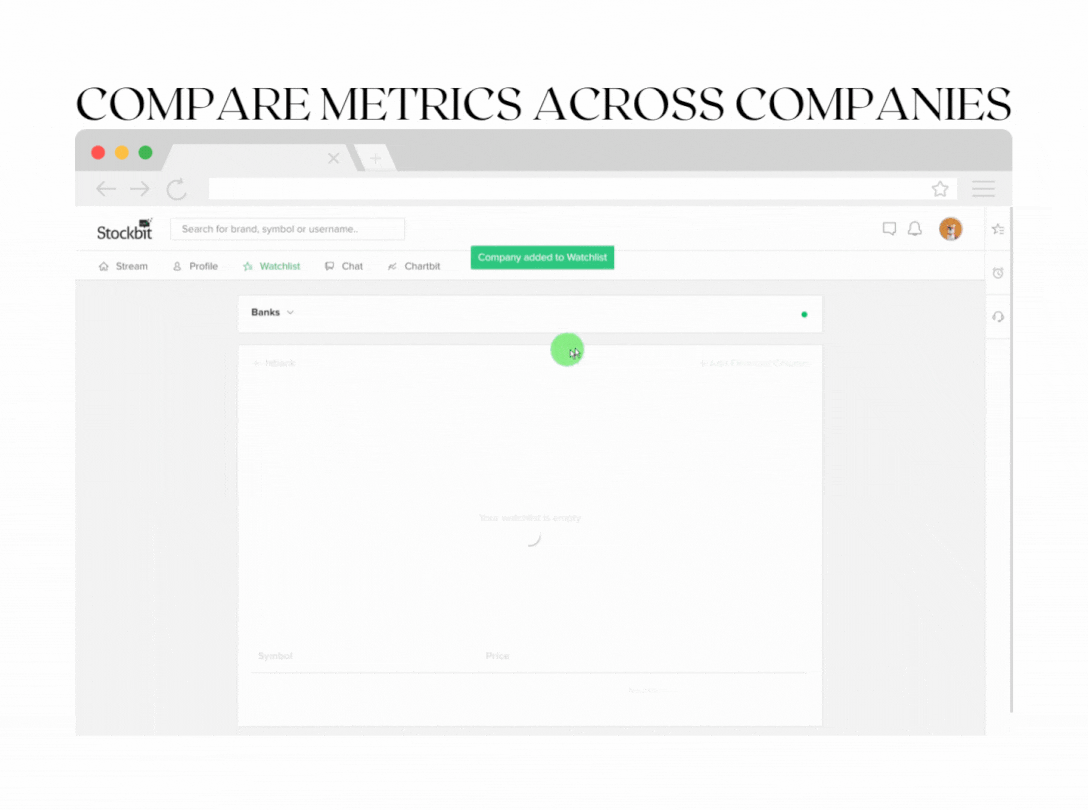 PC
PC users are given the additional feature to select which financial metrics they would like to use to compare different companies. Stockbitors can simply navigate to "Add Financial Column" and select from a range of financial metrics.