How To: Post
Sep, 26 2022 By Stockbit
HOW TO: POST
Hello Stockbitors!
Welcome to our How-To introduction series. Our series are designed to be short and sweet, it should take no more than 2minutes to digest this blog.
THE WORKS
Stockbit would not be possible without the posts investors shares on the platform. Through our platform, users are able to interact with a community of investors by posting their thoughts on the happenings of the market. Posts can range from predictions on market trends, company announcements to investment tips.
Sharing your thought should be a simple process - we've integrated several features in Stockbit to help you with this. Through our features like polling and tagging tools, Stockbit puts you at the center of the conversation.
CREATE A POST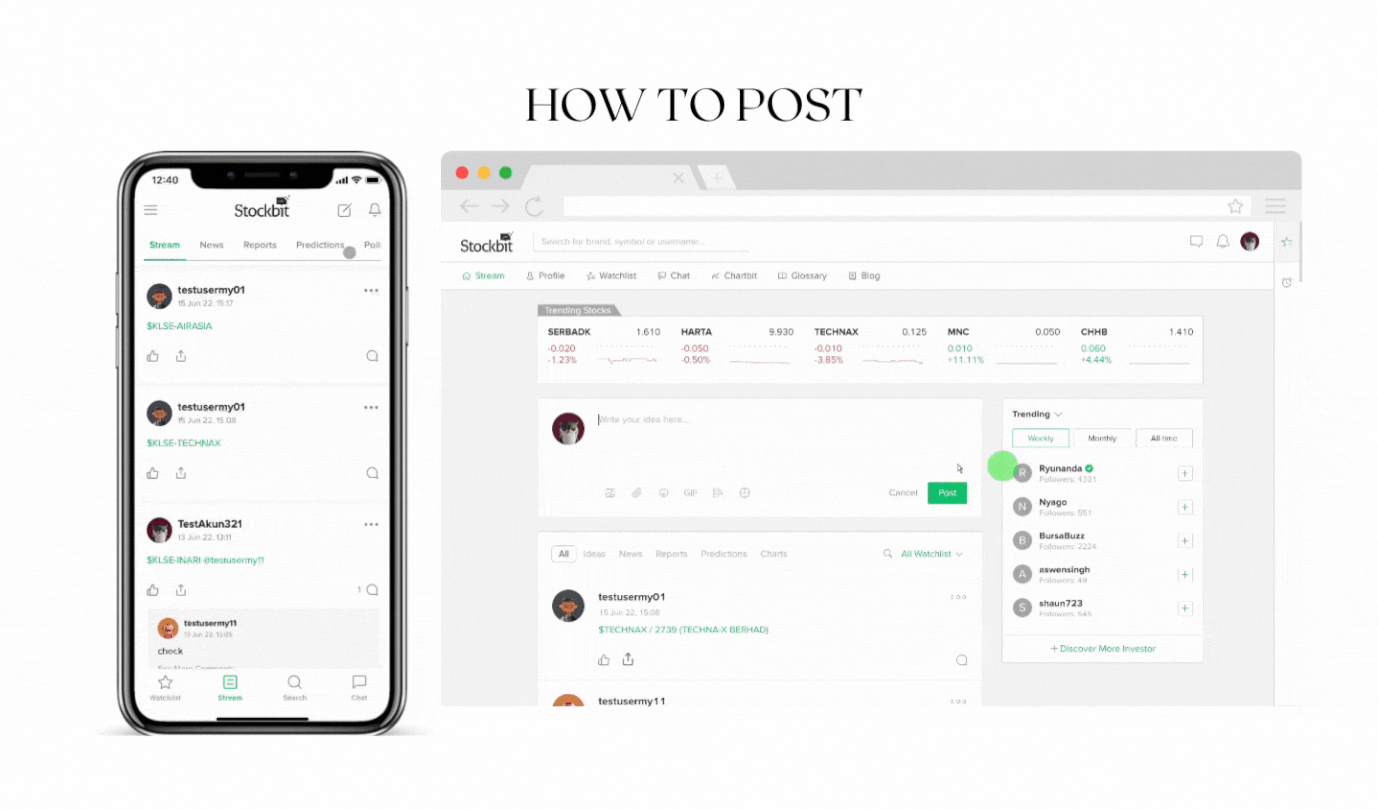 Share your investment thesis with the community
Tag a friend with "@" i.e. @testusermy01

Tag a company with "$" i.e. $HARTA
ATTACH DOCUMENTS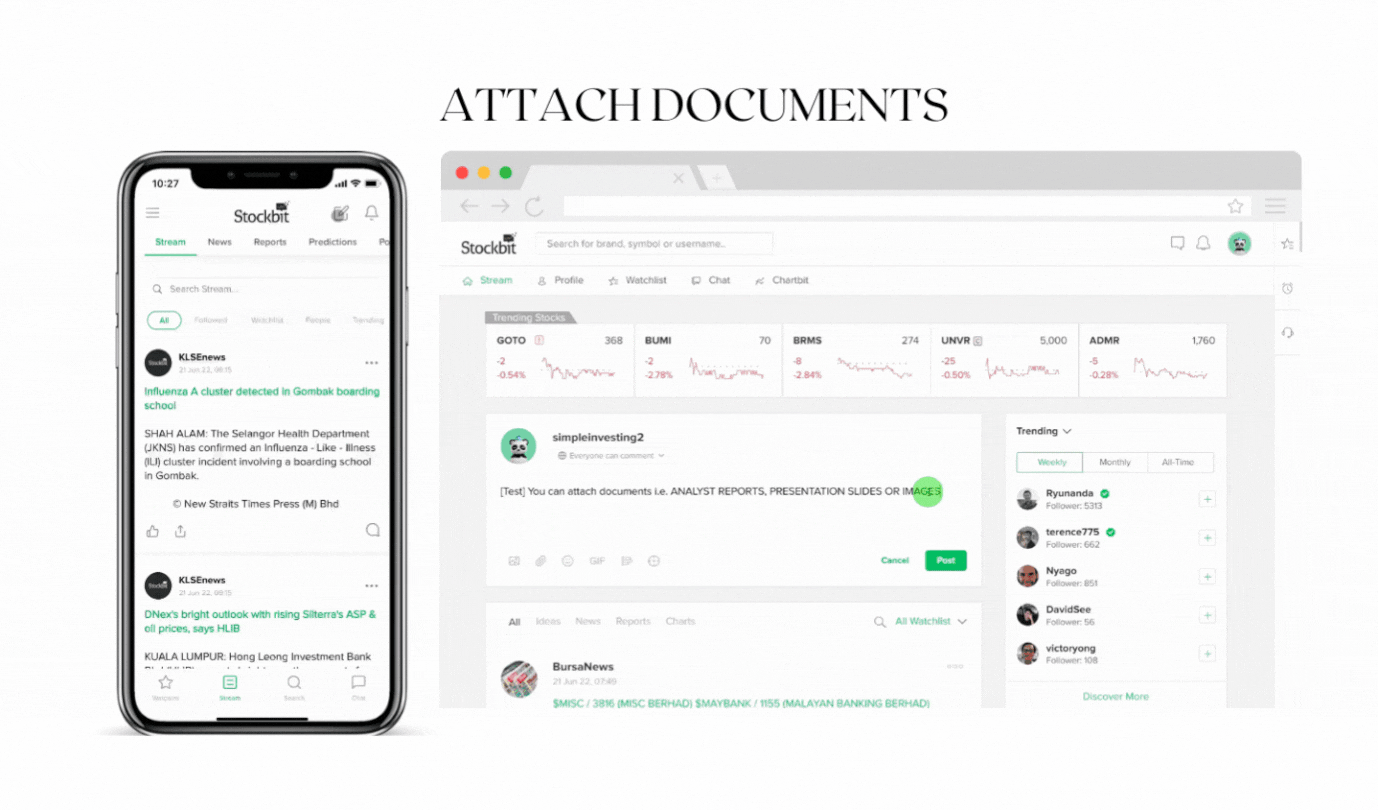 Support your thesis with documents i.e. analyst reports, presentation slides or images.
SHARE YOUTUBE VIDEOS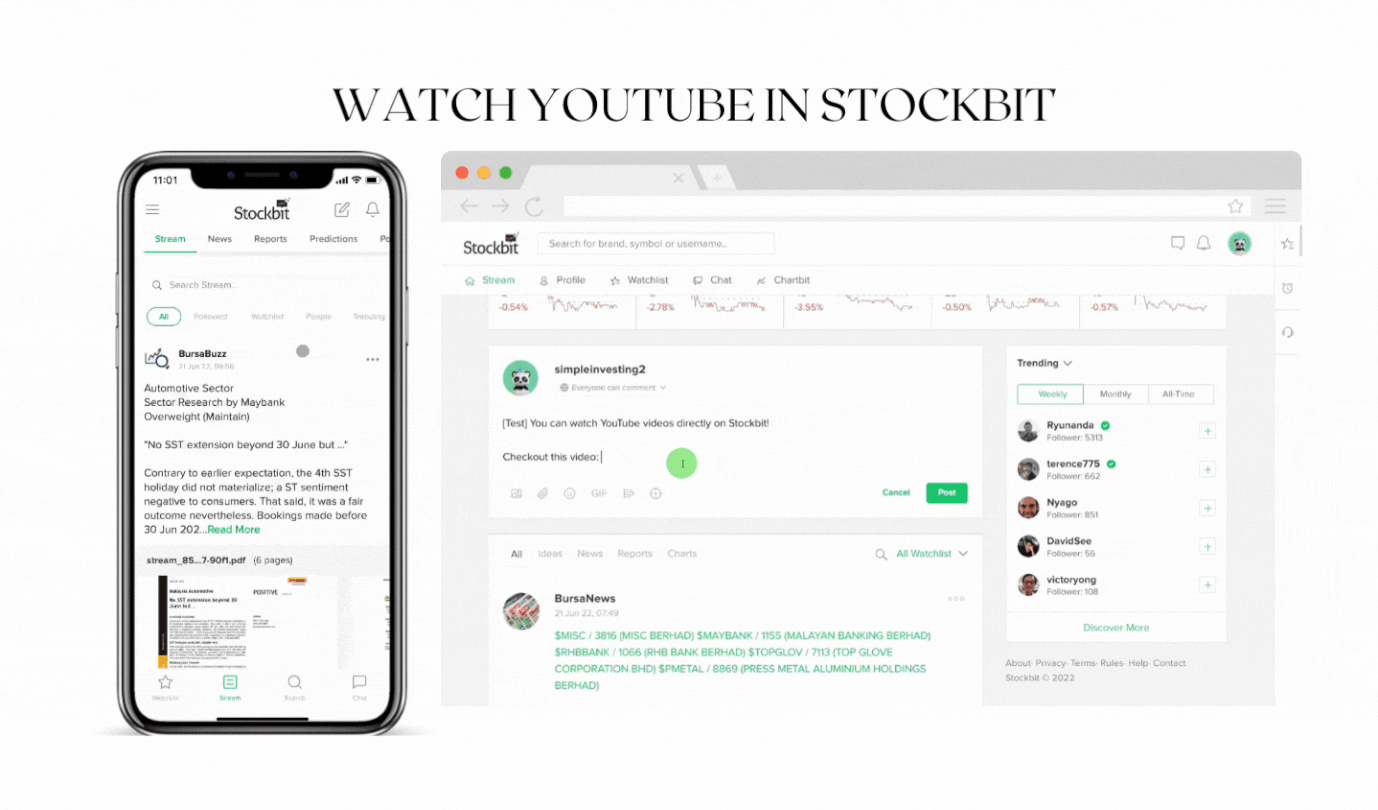 Watching YouTube video are simple in Stockbit; videos are embedded in our Website so you don't need to open additional browser tabs!
SHARE YOUR PRICE PREDICTION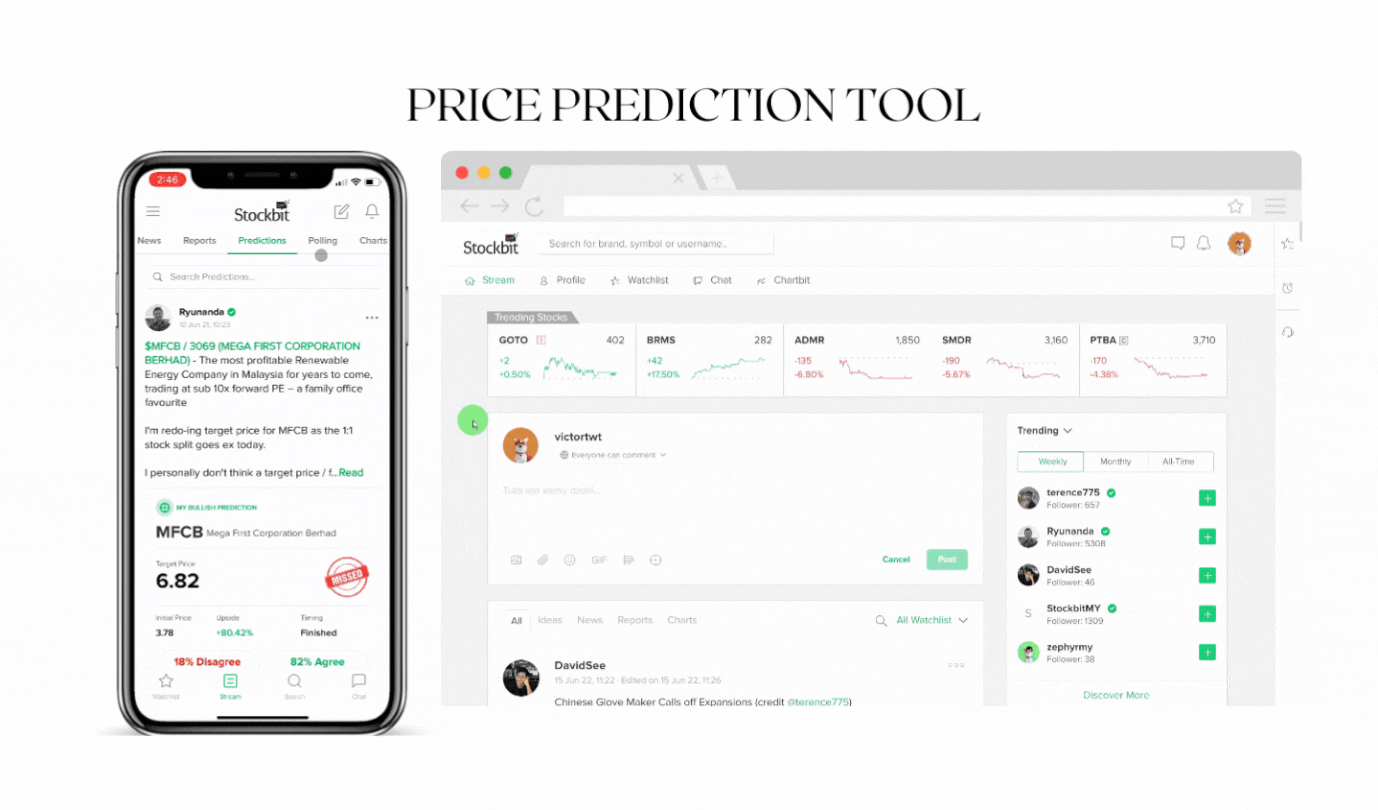 Share your price prediction on specific companies with our in-house tool!